Compare acoustic strings: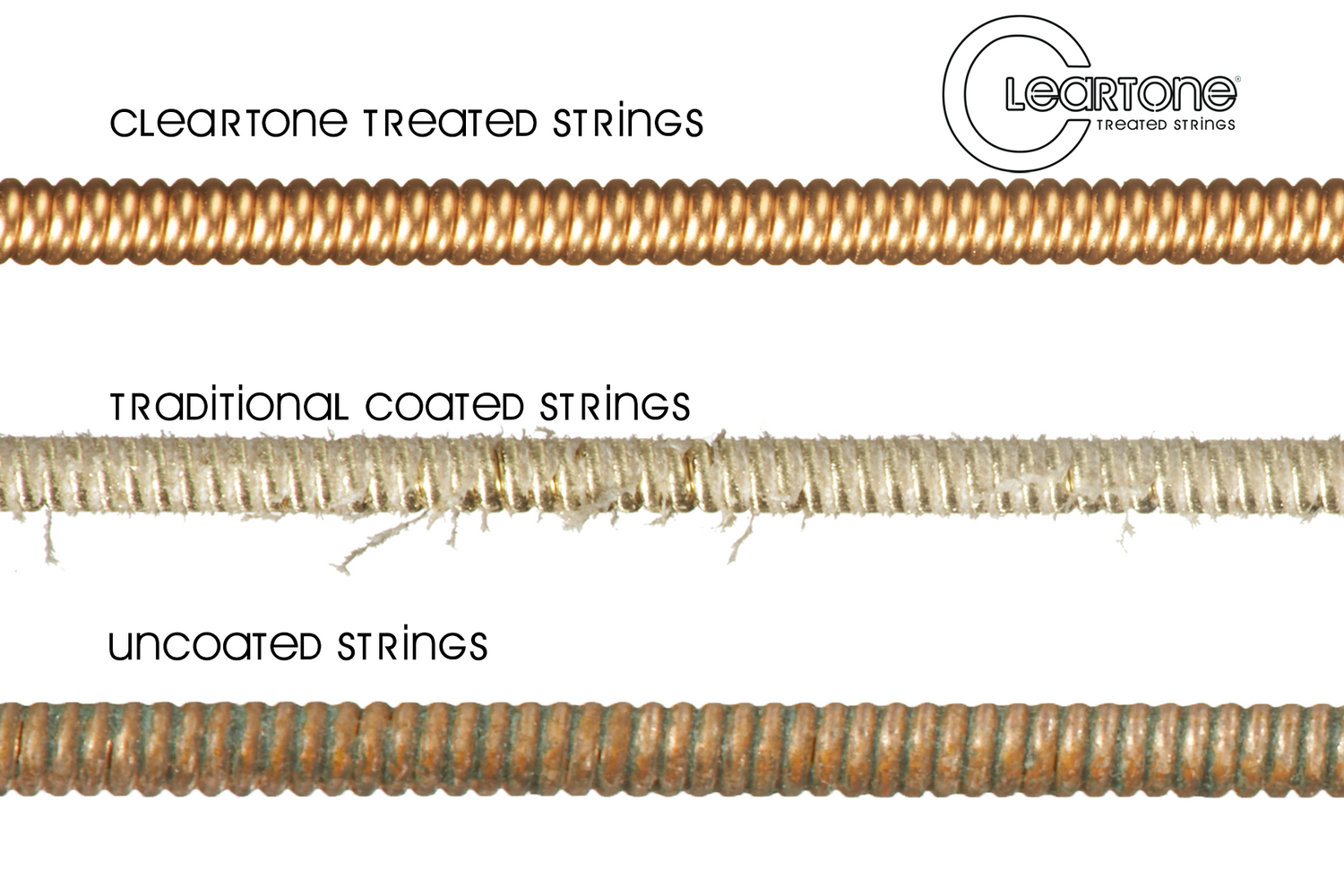 Who enjoys changing strings?
The trouble with other coated strings is that they dull sound, mute volume, and limit sustain. Resilience is all well-and-good, but if you can't hit those bright, crisp notes when you lace up, then what's the point? That's where Cleartone comes in. Our twice-patented treatment is applied at a mere 0.5 micron thickness, so that you don't have to sacrifice projection for protection.
See the Cleartone difference for yourself: