Do you enjoy changing strings? We didn't think so...
Nothing beats the sound and feel of a brand new set of strings. Traditional strings sound great fresh out of the pack, but their tone begins to fade in as little as a few hours. Coated strings last a long time, but they tend to provide poor tone and feel. Not Cleartones. Our patented treatment gives you top quality sound and strings that won't quit.
View All Products >
See the Cleartone difference: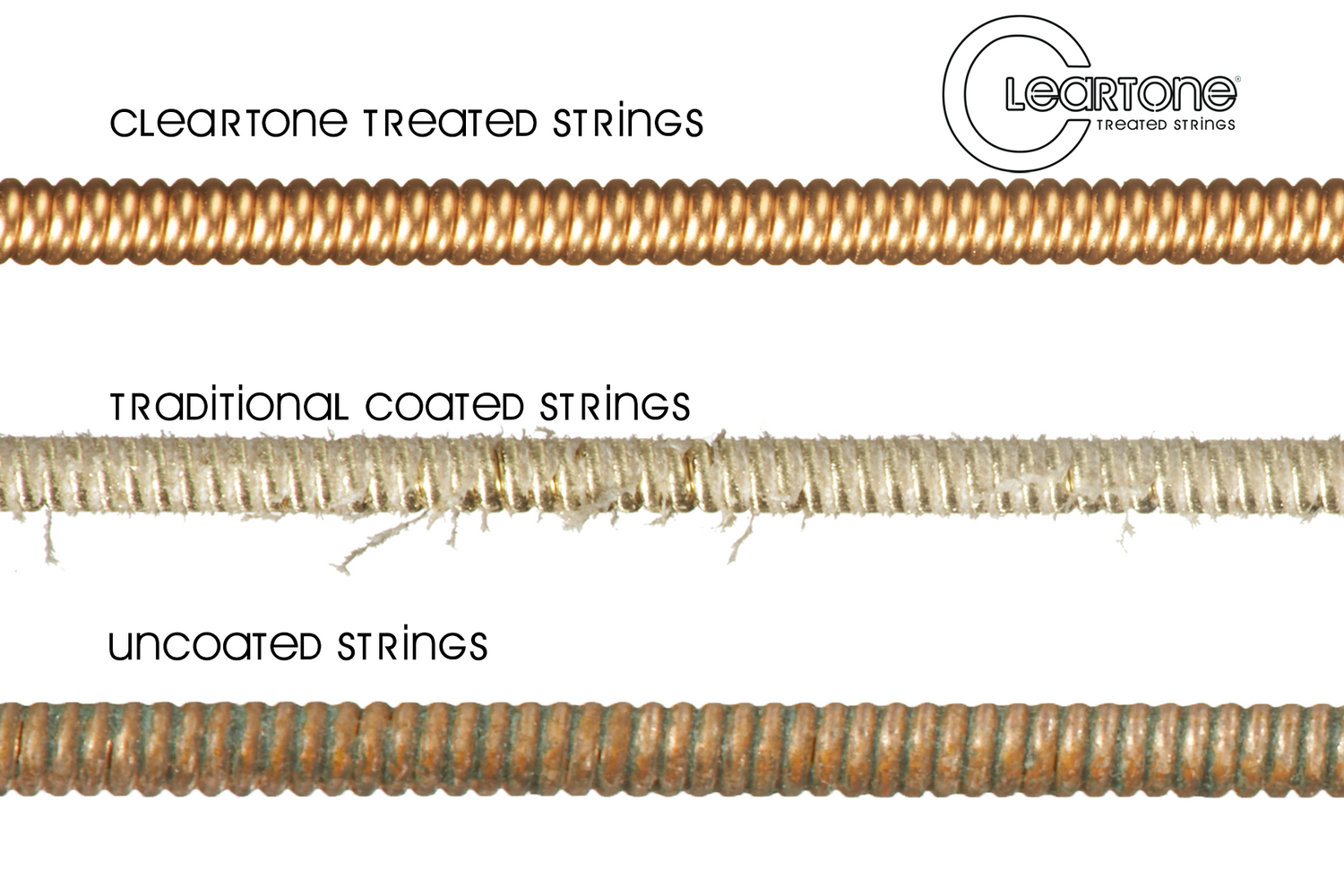 Cleartone String's patented treatment is the answer to a decades-old dilemma. Applied at a mere 0.5 micron thickness, our treatment will never flake or fray no matter how hard you strum. Your strings will last longer, so you can keep playing and, as an added benefit, our coating has been proven under laboratory conditions to increase your guitar's volume and sustain up to 36% and 48% respectively. Experience the Cleartone difference.
View All Products >
What's New at Cleartone:
Regular price
Sale price
$13.99 USD
Unit price
per