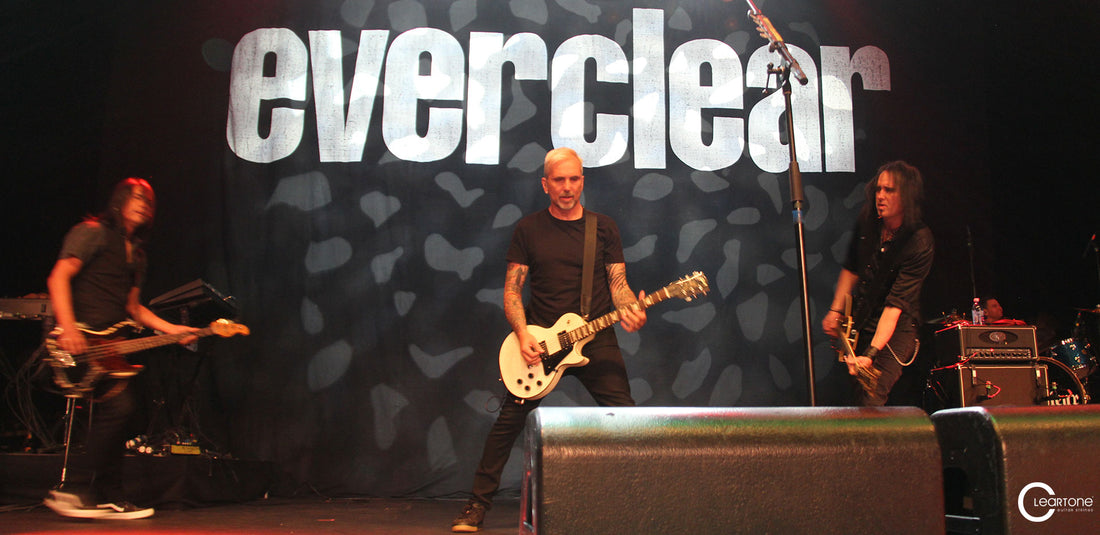 Cleartone & Everclear Autographed Giveaway!
Cleartone Artist Davey French of Everclear will be hitting the road for a limited tour starting March 19. Cleartone Strings & Everclear will be giving away a nice bundle of autographed goodies on March 17th. Could it be your lucky day?! 
Everclear was formed by Art Alexakis in Portland in 1991 and was an early pioneer of the post-grunge sound. 
*Davey French uses Cleartone Electric 10-46 & Art Alexakis uses a custom 11-54 gauge.