As many of you may already know, we create our strings right out of So Cal, so most of the USA knows Cleartone Strings as a household name in guitar strings. It may come as a surprise to some here to learn Cleartone also has a major following in Central and South America! International Cleartone Artists such as Cage9, Aurum, Benjamin Lechuga and many others are from parts of Central and South America, and have really played a huge part in making Cleartone a known brand in the guitar community there. They put a lot of work into their music and it shows. Their music is awesome. You should really check them out! Below you can find some info on where and how you can hear their music.
Cage9 is a band from Panama that is based out of Los Angeles, CA. They were formed by Cage9 front man Evan Rodaniche, aka Evan9, in 1993. The band consists of Evan Rodaniche (guitar and vocals), Brian Sumwalt (drums), Matt Borowski (guitar), and Leslie Wyatt (bass). The band has put out hit songs such as "Doble Opuesto," "Comatose," and "A Million Miles Below the Earth." More recently, Cage9 has released a new music video titled "Illuminator," in anticipation for a new album coming out later this year.
Aurum is a band that was formed in Mexico in 2004. They started off strong with a substantial following on Myspace and even became the number one Latin American artist on Myspace at one point. In August 2009, Aurum released their self-titled album along with their hit single "Time Trial." In 2011, the band independently released their album Awake. Since then, Aurum has released their newest album titled Ghosts, and are planning on going on tour later this year.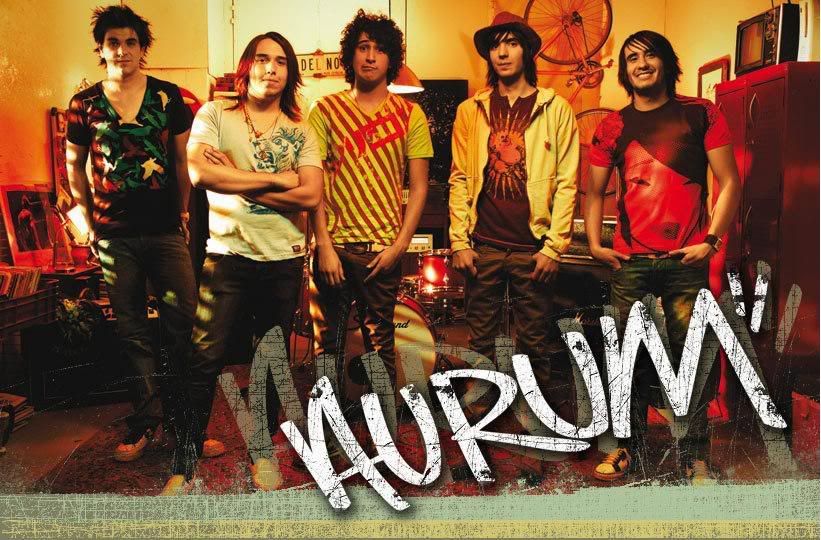 Independent artist Sr. Muñoz hails from the rock scene in Monterrey, Mexico. He is more commonly known for his work in bands such as La Firma and Ok Cougars. Now, Sr. Muñoz plays as an individual artist.
Benjamin Lechuga is a guitarist based out of Chile. In 2005, Lechuga became endorsed by Ibanez. He was only 17 at the time. Only a few years later, he went on to win the Steve Vai Scholarship and was given the opportunity to attend the Institute of Contemporary Music in London from 2011-2012. What Lechuga is most know for though, is his involvement in metal band Delta. In 2014, Lechuga decided to focus more on his solo endeavors while still playing with Delta. Since then, Lechuga has released the first of three EPs titled The Search Part 1: Introspection on December 4, 2014.
Since earning a degree in music focusing on electric guitar, Chilean artist Cler Canifru has played guitar for the hit artist Myriam hernandez. In 2013 though, Canifru decided that it was time to go solo. Motivated by this decision, she released her first hit single titled "Scorpion" on December 1, 2013. Roughly a year later, she released a second cut of her debut EP titled West Point.
Chilean guitar player Johnny Verdugo was born in Valparaiso, Chile and started playing guitar at the age of 16. He co-founded the metal band Break.Down in 2006 and in 2009, Verdugo went into the studio to record their first LP titled Made of Scars. In 2012, Verdugo accompanied Break.Down on their first tour. Only one year after this, Break.Down released their hit song "3 Days 2 Die." More recently, Verdugo and Break.Down played at Ink Summer 2015 in Chile.
These are only a few examples of where Cleartone Strings can be heard around the world. Be sure to keep an eye out in other parts of the world for the Cleartone name and be sure to check out all of these amazing Cleartone artists.
About the author