If you have a Gibson or ever aspired to own one, you gotta read this. As of this year 2014, Gibson has been stringing ALL of their new electric guitars with Cleartone Strings! You heard this correct. Gibson crafts among the best quality guitars in the world and they chose our strings to give you the ultimate first impression. Not only do Gibsons feature Cleartone Strings, they also boast an impressive set of new OEM features. Check this out:
Gibson Min-ETune™ Robotic Tuning Sytem:
The video says it all. Just a couple of strums and your guitar is perfectly in tune! Gibson claims Min-ETune™ will tune your guitar around 80 -100 times on a single charge! Pretty cool! You can also tell it to tune your guitar in 12 different alternate tunings, 6 of which you can customize to your own liking, as well as tune your guitar to drop tunings.
Turbo Boost™ 15 dB Toggle Switch
Gibson now offers a Turbo Boost™ feature on the new Les Paul Futura, SG Futura, Les Paul Classic, and Les Paul Signature models. This new feature boosts your volume up to 15 dB when activated to put you in front of the band for those epic solo moments. With their new on-board pre-amp equipped with an adjustable trimpot, you can customize the volume to exactly where you want it, making it the perfect feature for any given situation, from elevator music, to extreme heavy metal.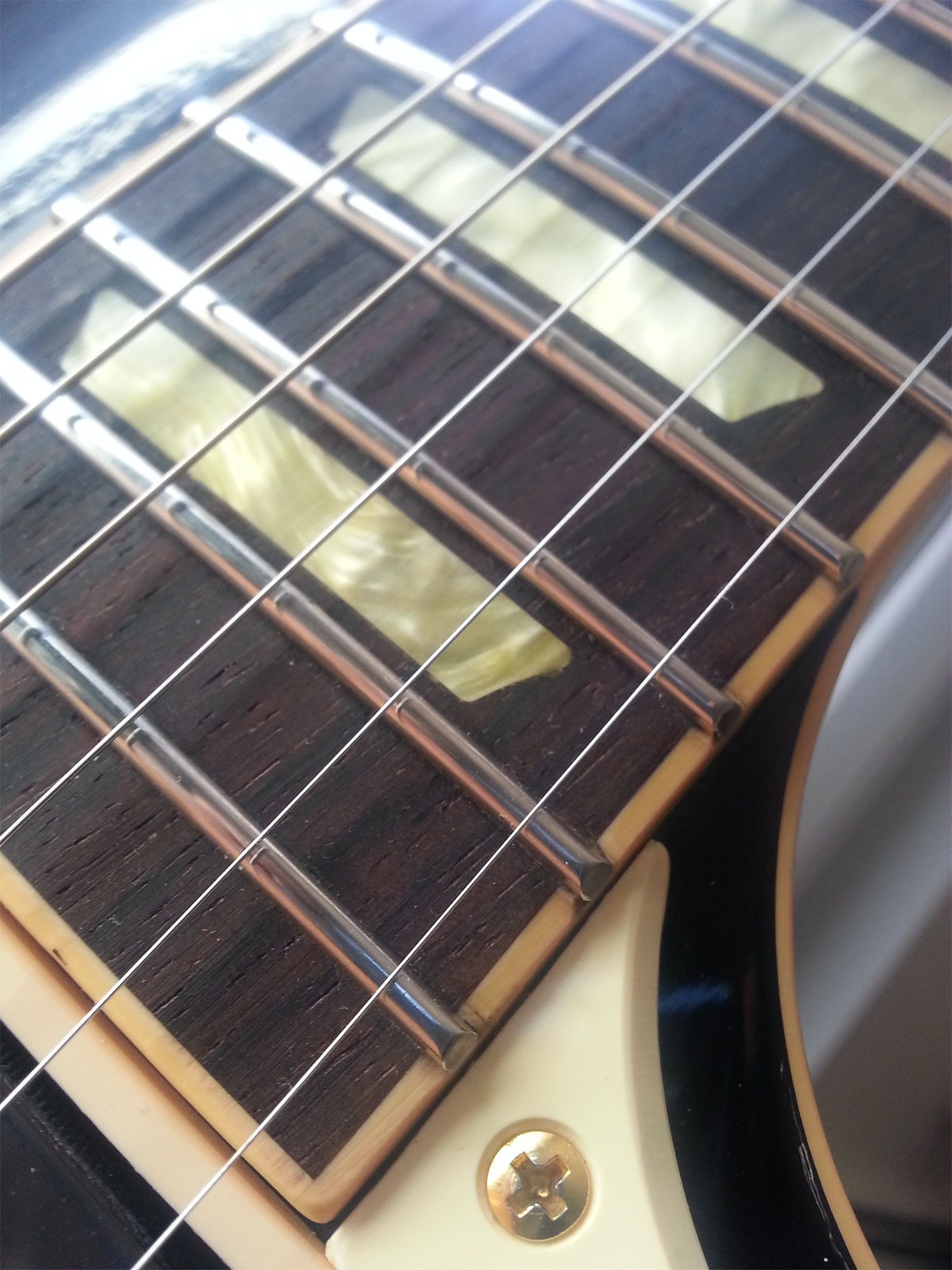 These aren't your normal run-in-the-mill frets! These sustain fret wear 4 times as long and provide a silkier tremolo feel. Freezing parts in liquid nitrogen around -300 Fahrenheit works to strengthen the metal on spacecraft and airplanes to withstand extreme pressure, so why not guitar frets? Now you can play your same guitar for many years without having to worry about fret wear for a very, very long time.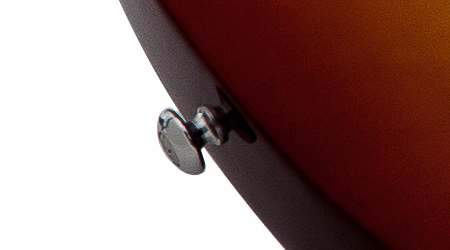 Keep your strap attached to your guitar during even the most unpredictable on-stage moments.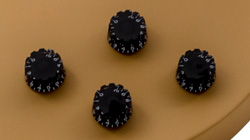 Gibson also slightly changed the design of their speed knobs for added precision and sleek styling. The ridges on the new speed knobs help ensure you know exactly where you are at with volume and tone at all times.
In addition, Gibson created an amazing cable to help out all of the songwriters out there.

Gibson also unveiled their memory cable so you never have to suffer the pain of forgetting that sweet riff you just thought of. Sometimes, the best songs are created in just a matter of minutes so you can't afford to be caught without a recording feature handy at all times. Jack White created their hit, "Seven Nation Army" during a sound check, and Slash wrote the riff for "Sweet Child of Mine" in five minutes, so when inspiration strikes, be prepared!
Gibson is clearly on the cutting edge of guitar technology, while keeping a tasteful approach to their prestigious line of electric guitars. This is why we are more than excited that Cleartone Treated Electric Strings are their string of choice for 2014.
About the author